Make plans to join us for the PYC Chili Supper & Informational Meeting
to be held Saturday, October 19th at the Neosho Civic Center.
The Chili Supper is our annual fundraiser & will be held from 5-7PM
with the Informational Meeting from 7-8PM.
Sing to the LORD, praise his name; proclaim his salvation day after day.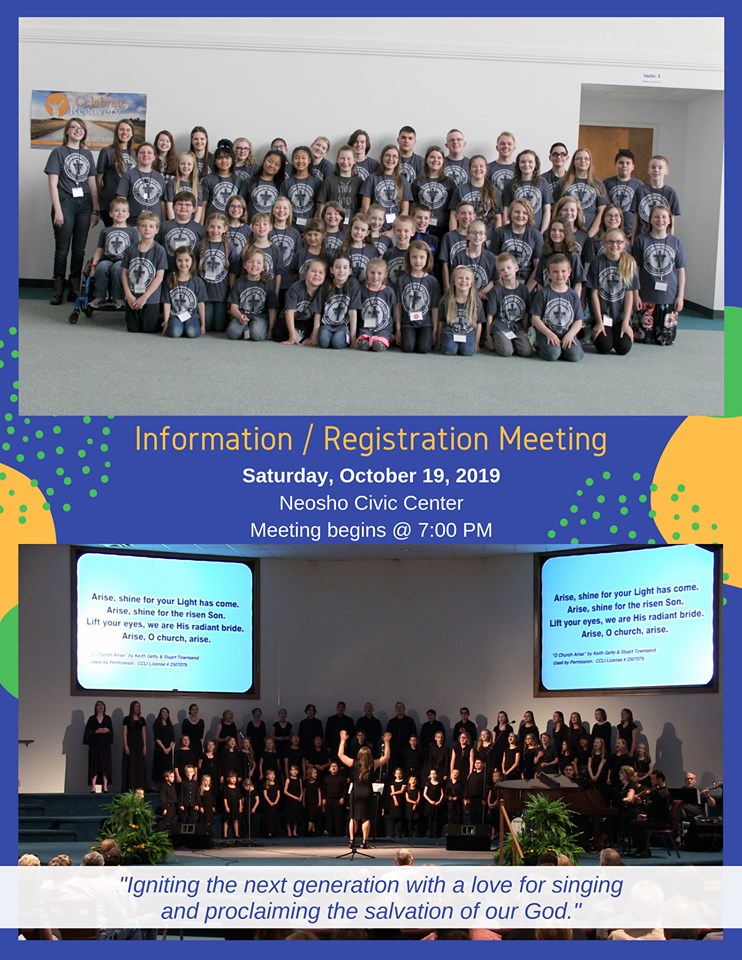 Open registration for the 2020 choir season is from
Saturday, October 19, 2019 – Saturday, November 16, 2019.
For your convenience, online registration & payment can be made below.