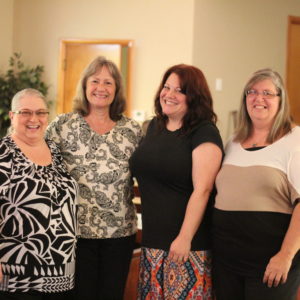 Glorifying God by daily proclaiming and living the truth in Jesus' name.
A fitting sermon titled New Year, preached by James Smith in 1855…
The
commencement of a new year
calls for reflection, repentance, and reformation. We should . . .
reflect upon the past,
repent at present, and
aim at reformation in future.
If we do not reflect — we shall not repent;
if we do not repent — we shall not walk humbly with God;
if we do not walk humbly with God — we shall not be happy;
and if we are not happy — we shall not honor our profession.
Care for your soul, if you care for nothing else. Remember, once lost — and you are lost forever! If your soul is lost — your own sin and folly will be the cause of it. No one can lose it for you. The blame will eternally rest upon yourself. Begin this year by seeking the Lord. He speaks to you when he says by his servant, "Let the wicked forsake his way, and the unrighteous man his thoughts; let him return unto the Lord, and he will have mercy upon him, and to our God for he will abundantly pardon."
Perhaps the eye of a backslider may pass over this page. If so, let me affectionately beseech you, my poor fallen brother — to begin this year by returning to your God. Go and return to your first husband, for it was better with you then, than now. You have fallen by your iniquity — but God bids you take with you words and return unto him. He says, "Only acknowledge your iniquity." All he asks of you is to confess — and be pardoned, to acknowledge — and be blessed by him. He waits to be gracious unto you. You never can be happy, you never will have peace — until you return. Doubt not his love. Fear not rejection.
Throw yourself at his feet,
plead what Jesus suffered,
mourn over your past follies,
seek restoring grace, and
this will be one of the happiest years of your life.
Let us all give up ourselves more unreservedly to the Lord. Let us make his glory the main business of our lives. Let us not live unto ourselves — but unto Him who died for us and rose again. Living, may it be our aim to exhibit and exalt Christ — and then dying will be to us everlasting gain. Let us seek the salvation of sinners more ardently, perseveringly, and prayerfully than we have ever done. Let us strive, in every possible way, to rouse up the Churches from their present sleepy state; nor rest, nor let others rest, until our chapels are crowded, our converts multiplied, our additions great, and our members holy. Let us realize the fact, that "the Lord Almighty is with us, the God of Jacob is our refuge — "that his arm is not shortened that it cannot save, nor his ear heavy that it cannot hear; that he is saying to us, "Open your mouth wide, and I will fill it!" and, "You have not because you ask not, or because you ask amiss. Ask and receive, that your joy may be full."
Beloved, the writer wishes you all a holy, happy, and successful New Year!
A church that does not exist to reclaim heathenism, to fight evil, to destroy error, to put down falsehood, a church that does not exist to take the side of the poor, to denounce injustice and to hold up righteousness, is a church that has no right to be. Not for yourself, O church, do you exist, any more than Christ existed for Himself. ~Charles H. Spurgeon